If you spend any time at all online, especially on Facebook and interacting with authors, you might have seen something recently about a
GoFundMe campaign
to help
Deena with EBookBuilders
. For those that are not aware of the whole story, in November of 2014, an intruder came into Deena's house at 5 in the morning and attacked her, stabbing her multiple times in the face, torso, arm and pelvic region. We are thankful that she was awake, finishing up an author's book so that the author could meet deadline. Because she was working such long hours, Deena was not asleep and able to fight off her attacker, going so far as to chase him out of her house saving herself and her children from further harm.
Unfortunately Deena sustained some serious internal injuries including a liver laceration which is taking a long time to heal. Her recuperation time means that she is unable to work the extended hours she is used to clocking to pay her mounting medical bills and as sole means of support for her family.
This single mom is a part of the indie author community, helping authors and publishers, doing many things at reduced charge or even free in some instances, and now she needs your help. A group of her clients/friends/colleagues are putting together an online auction to help raise money to help pay some of the accumulated bills related to the attack and subsequent recuperation. If you would be willing to donate items - signed paperbacks, ebooks, swag, one-on-one mentoring with aspiring authors, professional services - please fill out the form or email
helpingindiesout@gmail.com
Want to know when the auction takes place or what the items up for bid are? Subscribe for updates (this is only for the auction updates and your information will not be sold)
Other ways you can help Deena:
Donate to help her overcome the hardship. Donation button is just below, and even a dollar makes a difference.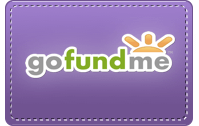 Print this campaign sign, and post them on bulletin boards in schools, churches, and other places permitted: Deena print flyer
Send the link to email contacts to help spread the word: CLICK HERE FOR DEENA'S FUND LINK
Share this post with others on social media.
Embed the below widget with picture on a website or blog sidebar if you have one.
<object classid="clsid:D27CDB6E-AE6D-11cf-96B8-444553540000″ width="258″ height="338″ title="Click Here to donate!" type="application/x-shockwave-flash"><param name="movie" value="//funds.gofundme.com/Widgetflex.swf" /><param name="quality" value="high" /><param name="flashvars" value="page=deenafund&template=3″ /><param name="wmode" value="transparent" /><embed allowScriptAccess="always" src="//funds.gofundme.com/Widgetflex.swf" quality="high" flashVars="page=deenafund&template=3″ type="application/x-shockwave-flash" wmode="transparent" width="258″ height="338″></embed></object>
Thank you so much!